It is said that you have only but 5 – 10 seconds to capture an audience on the web. This comes as no surprise, considering the ridiculously huge and innumerable amount of websites available to browse on the internet. From the more information based sites (Wikipedia and WebMD) to crass comedy (Cracked and Funny or Die) to content-based communities (Ebaums World and Newgrounds), to generic list articles, meme databases, message boards and forums, and even your pornographic and gore websites, there is a lot of websites fighting tooth and nail to capture and hold the attention of the huge database of internet users. There is no shortage of sites to browse on the internet, that's for sure!
This is a big reason that simplicity is key.
Back in the early days of the web, when web designers were still using Angelfire and Expages to craft run-of-the-mill generic websites, using help sites like Funky Chickens HTML guide them in the web design process, a simple flash navigation system was a spectacle to behold. Buttons that change colors and expand when you hover over them?! A sweeping effect as you navigate different pages of the site? These were rare in the early-to-mid 90's.
In this day and age, the bells and whirs of website can be as easy as dragging and dropping a pre-made flash animated widget into an online web builder. Sites like WIX make it easier to craft JAVA and HTML5 sites without needing to know the actual coding that the process used to require. These days simplistic websites with easy-to-access information are the more popular choices. These sites are free from the distractions of animated backgrounds and invisible music players that pump MIDI renditions of popular 80's songs directly to your monitors.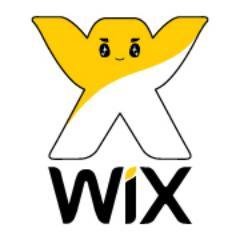 So maybe for a change of pace you can ditch the Dreamweavers and Notepads, stop focusing on coding acrobatics, and get crackin' with a crisp, simplistic design to grab your viewers attention. Then you can focus your efforts on your content vs what the content is being housed in, shooting to hold the attention of the collective internet public with killer content and/or services that will keep the denizens of the World Wide Web satisfied and enthralled!
Originally posted on January 15, 2015 @ 6:35 am